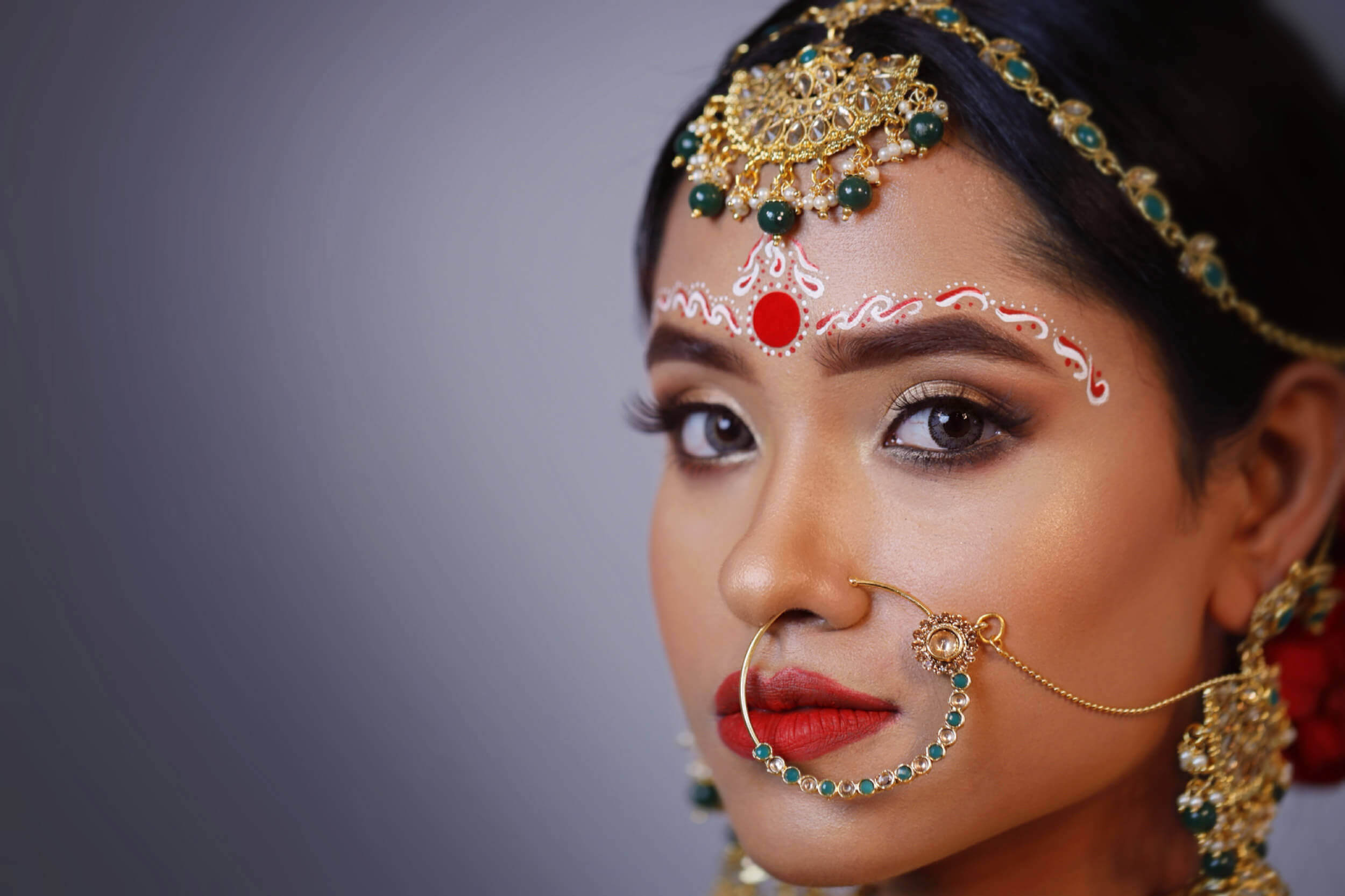 Antheia Enhance Bridal Salon
Book the Best Bridal Makeup & Hair Styling Artists.
Finding a makeup artist that you love is almost like searching for true love. It is hard to find one but once you meet the right person, you will not want to let go of them. And if it is bridal makeup that you are looking for, the struggle is even harder. For it is your special day and you will not want anything to go wrong. We at Antheia Enhance understand this which is why we approach each wedding with ample enthusiasm and care and believe in handling any situation that is thrown at us.
At Antheia Enhance Salon, we believe that all colours are beautiful which is why our focus is on accentuating your natural features and not on giving you a complexion that you don't recognize.
Our team of makeup experts strive to create a look that you would love using our unique palette of colours, textures and pigments to complement your complexion.
On your wedding day, all that you would want to hear is about how amazing your skin looks and not about your foundation. For makeup that looks like your second skin, we use high-quality products like Estee Lauder, Huda Beauty, NARS, and Anastasia Beverly Hills etc.
Each bride is special to us with her own unique personality. To reflect that personality in your bridal look, we take time to understand your preferences and concerns. We assess your skin type and potential allergies if any to create the look that you desire.
And to give the final touch, we use our specially handcrafted Antheia eyelashes that are made from faux premium mink fur. Unlike your regular mascara, they stay put even when you are shedding your happy tears and photograph beautifully. Also, you need not worry about them detaching even after an evening of dancing.
Bridal Salon Menu
Top Bridal Makeup & Hair Styling Artists at your Service.
Showing
entries
(filtered from
total entries)
Address
Shop no. 4, 2nd floor, No. 235/413,
MJ Tower, Rajpur Road,
Dehradun, Uttarakhand, 248001
Opposite St. Joseph Academy(Above Van Heussen)
Phone: +91 7406676611
Address
Shop no. 4, 2nd floor, No. 235/413,
MJ Tower, Rajpur Road,
Dehradun, Uttarakhand, 248001
Opposite St. Joseph Academy(Above Van Heussen)
Phone: +91 7406676611
Timings: All Seven Days: 10:30am - 7:30pm