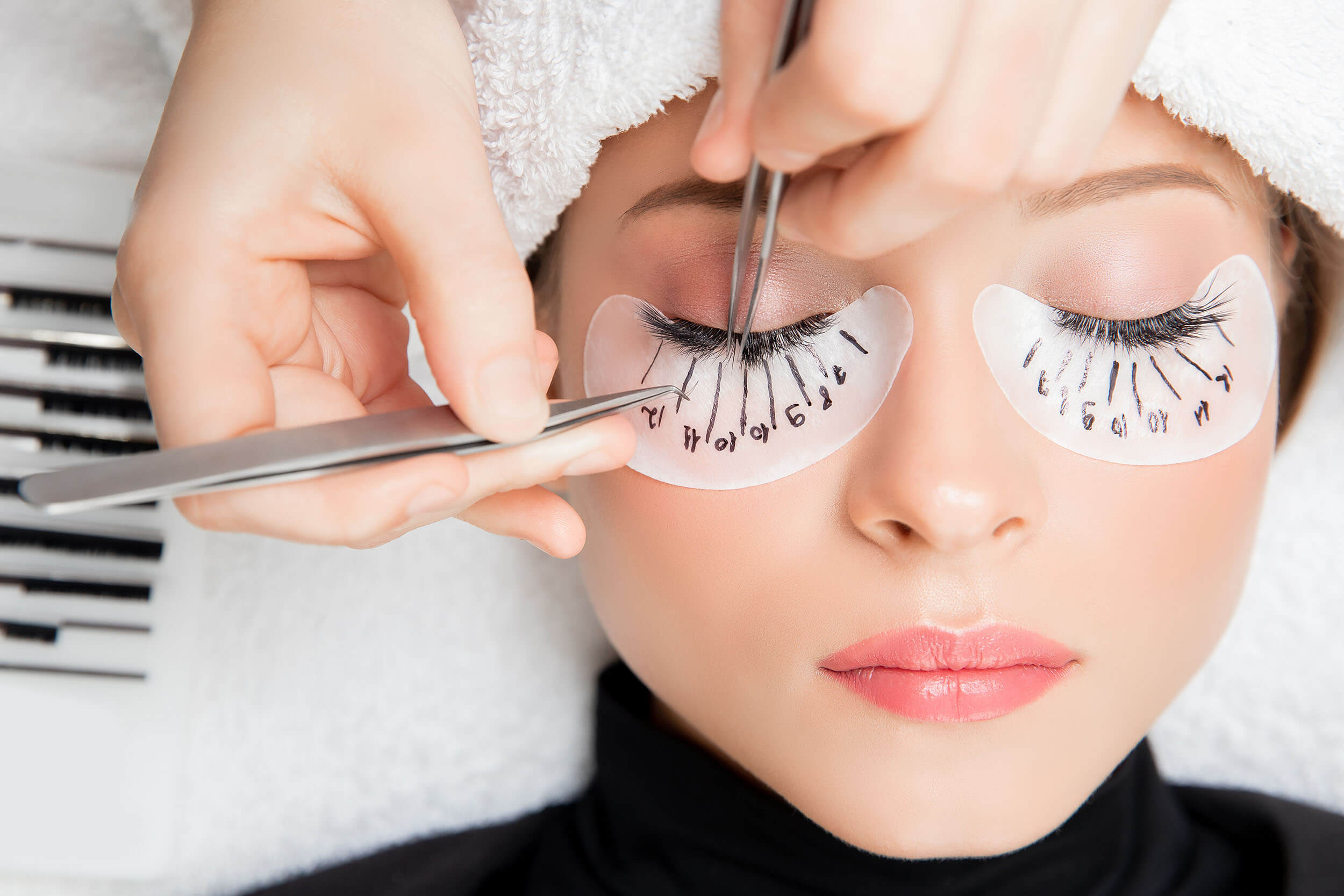 Antheia Enhance Eyelash Extensions
Long & Lush High Volume Eyelash Extensions
Think of Kylie Jenner and one of the first things that you will be reminded is of her gravity-defying eyelashes. So, how does she do it? Eyelash Extensions of course! If you are someone who wants to wake up with long fluttery eyelashes and do away with the hassle of applying mascara every morning, you have come to the right place. Whether you are looking for a classy subtle look or something more glam, we have got you covered. These extensions are like a cherry on top giving you that extra glam and enhance your eye's natural beauty.
Antheia Enhance is proud to reveal that we are the pioneers in bringing eyelash extensions to Dehradun. For us, it has always been our clients who are our center of attention. We care about your safety more than you and that is why we use the highest quality glue possible that is formaldehyde-free to prevent any harm to your eyes. To avoid weighing down your lashes we have chosen to use faux mink that has been specially sourced from London as they are not just voluminous than regular mink fur but light-weight and last longer. With faux mink, you can be assured that they are cruelty-free.
Our team of licensed estheticians carefully listens to you to help you decide on your lash look. Your face shape, bone structure and natural lashes along with your lifestyle are taken into consideration before finalizing the look. You have different kinds of extensions to choose from like the classic, volume and hybrid based on what you are seeking. The individual lashes are then carefully adhered to your natural lash using the glue after which our lash experts advise you on after-care. Beautiful eyelashes are just an appointment away. Book a free consultation today and visit us.
Eyelash Extensions Menu
Widest Range of Eyelash Extension Services
| Services | Book Now |
| --- | --- |
| Eyelash Removal | Book Now |
| Hybrid eye lash Refill | Book Now |
| Classic Eyelash Refill | Book Now |
| EyeLash Tint | Book Now |
| Eyelash curl/lift/perm | Book Now |
| Classic Eyelash extension - (Natural volume) | Book Now |
| Hybrid Eyelash extension - (medium volume) | Book Now |
| Kim K Eyelash extension - (Spikes volume) | Book Now |
| Volume Eyelash extension - (Glam luxe volume) | Book Now |
| Mega volume eye lash extensions - (Heavy volume) | Book Now |
Showing
entries
(filtered from
total entries)
Address
Shop no. 4, 2nd floor, No. 235/413,
MJ Tower, Rajpur Road,
Dehradun, Uttarakhand, 248001
Opposite St. Joseph Academy(Above Van Heussen)
Phone: +91 7406676611
Address
Shop no. 4, 2nd floor, No. 235/413,
MJ Tower, Rajpur Road,
Dehradun, Uttarakhand, 248001
Opposite St. Joseph Academy(Above Van Heussen)
Phone: +91 7406676611
Timings: All Seven Days: 10:30am - 7:30pm