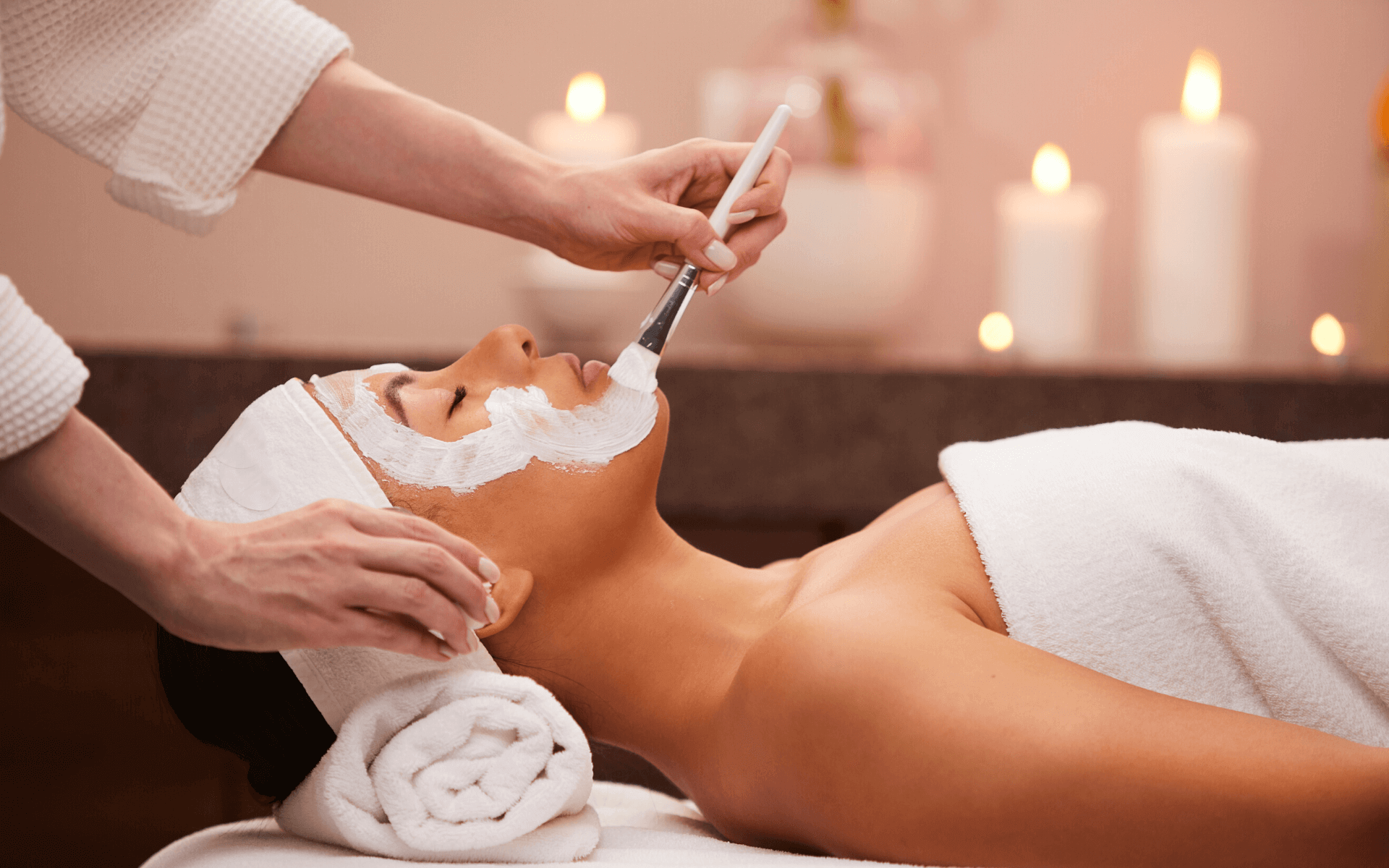 Antheia Enhance Skin Care
Take Years Off Your Skin Today
A brief glimpse of the face allows us to know so much about a person.
Taking care of the face is an art by itself. The skin is the largest organ of the human body protecting you from injury and infections thus bearing the brunt of it all. So isn't it your duty to protect your skin and give it all the care that it deserves?
With the increasing levels of stress and pollution, gone are the days when that odd piece of papaya would immediately bring a glow to your face. Today your skin needs much more than that. Several things go into giving your skin a lit-from-within glow. Apart from a dedicated skincare routine, a monthly facial will do wonders for your skin, taking the years off your face and make you feel younger and rejuvenated.
Skincare is highly specific to each individual and everyone requires customised solutions tailored to their needs. At Antheia Enhance, our skin experts analyse your skin and understand your lifestyle to get to the root of the problem and help you achieve the glow that you desire. Known for being one of the best salons in the country, we have a host of services to choose from that include various facials like Casmara Facial, Kenpeki Facial, Hydra Facial, Aromatherapy Facial, pedicures, manicures, etc. Apart from these, we also offer targeted solutions like blackhead removal, facials for de-tan, anti-acne and anti-aging. Also, we offer specialized services like Rica Waxing which is safe even for the most sensitive skin as the hair removal is smooth with little to no pain.
The goal is to help you look and feel your best. If a healthy lit-from-within glow is what you want to gift your skin, look no further. Remember, happy skin never goes out of fashion!
Skin Care Menu
Widest Range of Skin Care services in Dehradun
Showing
entries
(filtered from
total entries)
Address
Shop no. 4, 2nd floor, No. 235/413,
MJ Tower, Rajpur Road,
Dehradun, Uttarakhand, 248001
Opposite St. Joseph Academy(Above Van Heussen)
Phone: +91 7406676611
Address
Shop no. 4, 2nd floor, No. 235/413,
MJ Tower, Rajpur Road,
Dehradun, Uttarakhand, 248001
Opposite St. Joseph Academy(Above Van Heussen)
Phone: +91 7406676611
Timings: All Seven Days: 10:30am - 7:30pm